Icons and Empowering Series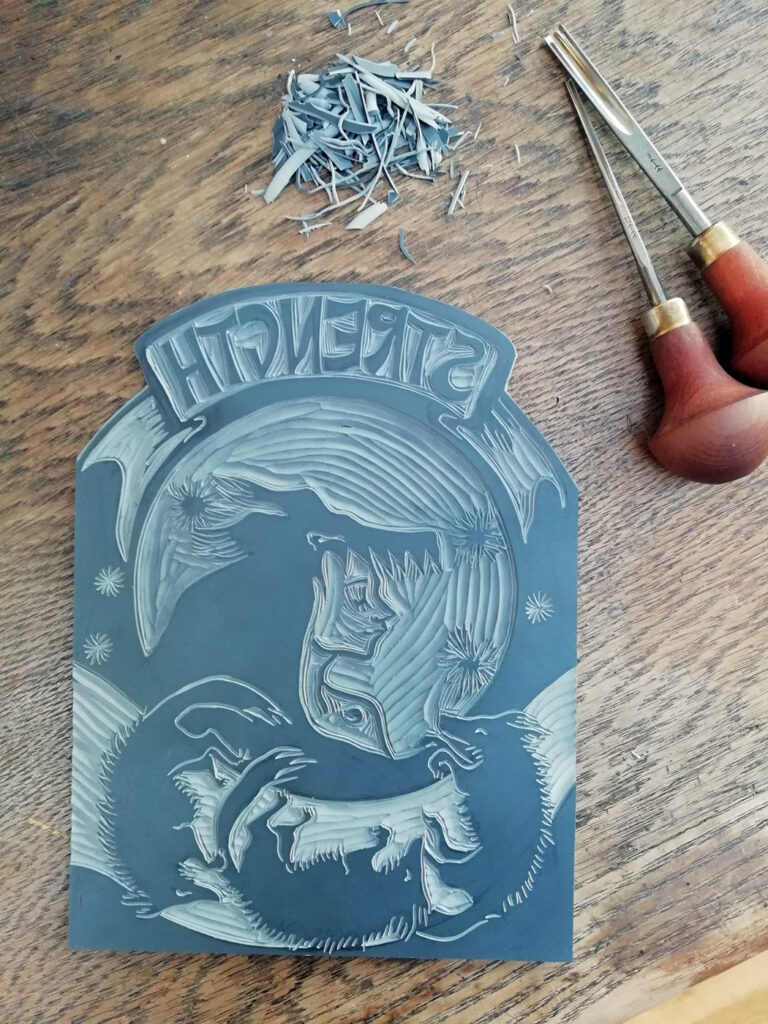 Meet my icons – I Hold The Key To My Own Heart, I'm Taking Time For Myself and I'm Looking After Number One. The prints can be purchased individually or as a set of all three, whilst stocks last.  Printed with two blocks, colour first, using traditional gold ink alongside scarlet and blue, these icons are all editions of 30.
The Empowering Series – Courage, Strength, Independence and Freedom – Which one are you? Perhaps you can relate to a different print depending on your mood.  Editions of 50.
Both these series are printed on Strathmore Printmaking Paper of 120gsm.  Inked area measures 200x150mm.