Polly Marix Evans is a printmaker based in the Eden Valley in Cumbria.
For her 6th birthday she was given a second-hand John Bull printing set which lived in an old powdered milk tin in the playroom cupboard; this was the beginning of Polly's obsession with printmaking and ink.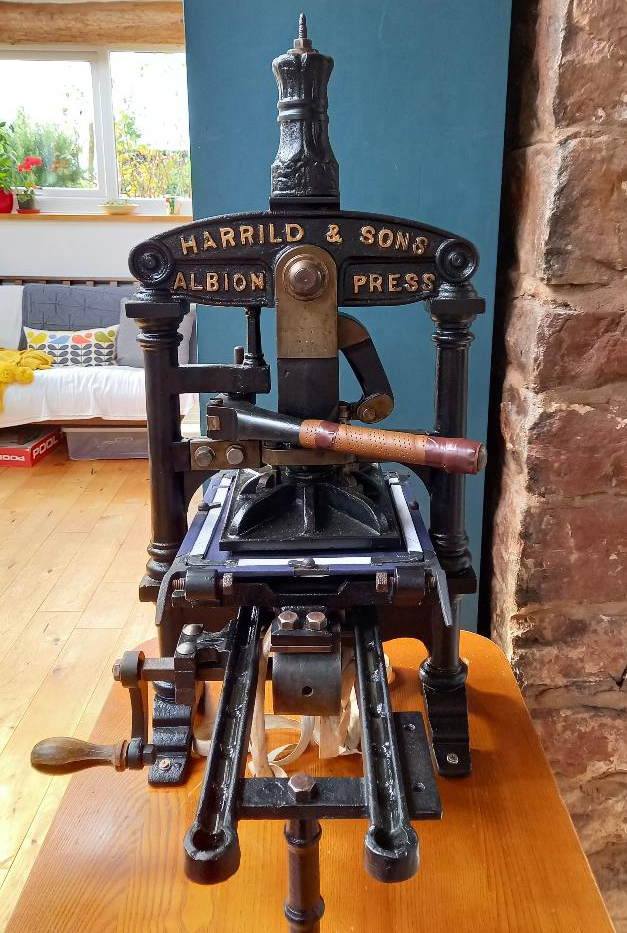 Her love of printmaking blossomed during her Foundation Art course, and led her to study Fine Art Printmaking at The Manchester School of Art.
She specialises mainly in linocut, inspired by myths, legends and fairy tales, the numerous books she reads and ideas that pop into her head when she least expects it. She depicts strong female images, often combined with stylised text, to send an empowering message to the viewer. Polly also draws inspiration from experiences in life: the struggle to love and value yourself in a world where the female voice is often ignored or suppressed; the difficulties of recovering after traumatic experiences; the need to set boundaries and say what you think.