Simple black on white prints featuring a lone female figure, often depicted with a bun and wearing leggings, jumper or a checked skirt.  Most of the prints in this series are produced in editions of 50 on Zerkall smooth white printmaking paper of 145gsm, and measure 142x100mm (inked area) paper size approx. 265x200mm.
I think this little figure is actually my hero, I love her simplistic power, sometimes I want to pick her up and hug her, sometimes I want her to be my friend, sometimes I simply want to be her.
'Bun Head' is also featured in two print series – Passing Through and The Other Side, which are available either printed all on one sheet of paper or as a set on individual pieces of paper.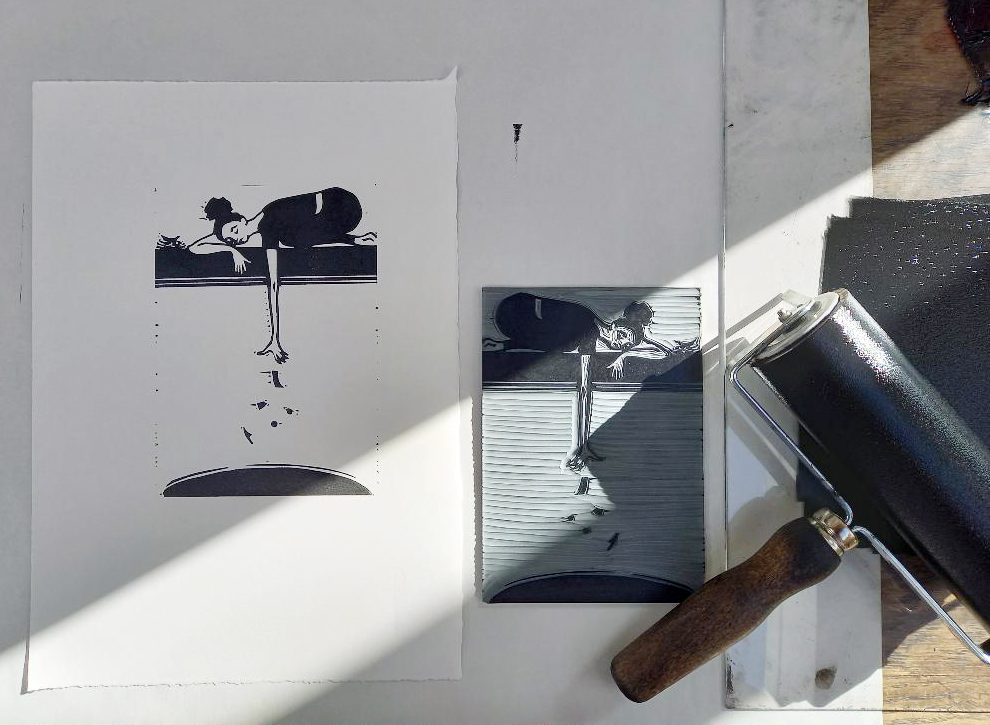 To buy prints (framed and unframed) and other lovely things visit my Etsy shop or email: hello@pollymarixevansprintmaker.co.uk